* Entry Level Classes – Click the + to expand for info
Hawaiian Hula*
Our Hula classes are dedicated to Hawaiian Hula and is open to ages 11 and up.
* PAPA NANEA HULA: Beginners are Welcome. This class does perform at various events.
PAPA LAUA'E HULA: This is our Advanced Hula class and you must be invited to join.
Keiki* / Tamari'i Girls
 *KEIKI: A structured class for our Little Girls ages 5- 10. They learn Tahitian & Hula, and occasionally other Polynesian dances. This class does perform at various events.
Tamari'i: An invite only class for the more advanced Keiki. This class does perform at various events.
Tahitian Basics* & Vahine Toa
* TAHITIAN BASICS: All girls wanting to learn Tahitian/Polynesian dance will start in this class. It is a multi week class of learning the very basics of dance through direct instruction and drills. This class does not perform at events. Once the girls master the basics, they will be evaluated and eventually move on to either the Tamahine , Vahine, OR Vahine Toa class.
VAHINE TOA: Polynesian Dance with an emphasis on Tahitian/Cook Island. This class was originally set up as our "Mommas" class so is a bit slower in pace. Ages 24 and up. This class does perform at various events. Participants must start in the Tuesday Tahitian Basics class before moving to Vahine Toa.

Competion and Production
COMPETITION CLASS: These classes range from Keiki to Adult. They are made up of members who have demonstrated advanced skills and the ability to perform under the pressure of competition. Members are in these classes by Invite only.
PRODUCTION CLASS: These students train to perform for more personel audiences such as parties, conventions, graduations, etc. They are hand picked members who again have demonstrated advanced skills in variious Polynesian dance and performance. Invite Only

Jr & Sr Tahitian
TAMAHINE (Jr Girls): Once you have gone through the Basics class, have been evaluated by our staff that you are ready, and are age 11-15, you can move into this Intermediate level class. Here the girls learn much more complicated Choreography along with learning many other dances from Polynesia. This group is one of our main performing groups at various Events.
VAHINE (Sr Girls): Once you have gone through  Basics class, have been evaluated by our staff that you are ready, and are age 16 and Up, you can move into this advanced class. Here the girls learn much more complicated Choreography along with learning many other dances from Polynesia. This group is one of our main performing groups at various Events.
Tamaroa Boys* & Tane*
*TAMAROA (Jr Boys): This class will go from Beginner to Advanced for boys ages 5- 15. They will learn all aspects of Polynesian Dance
*TANE (Sr Boys): This class will go from Beginner to Advanced for boys 16 and up. They will learn all aspects of Polynesian Dance
GENERAL CLASS INFORMATION
Click the + to see more
Costs and Fees
TUITION INFO
Send an email request for tuition information to classinfo@tevakanui.com
MEMBERSHIP FEE
There is a Membership fee of $30 per person upon enrollment and then a $30 fee each year per family.
PAYMENT INFORMATION
All Tuition is due the 1st of each month paid in advance with no refunds. Once you have paid your Tuition for the month, we can not refund it for any reason.
LATE FEES
Tuition is past due after the 3rd of each month and a late fee of $10 will need to be added the first week.  An additional $5 will be added after 14 days if the tuition is not paid in full
PAYMENTS ARE MADE ONLINE*
We use a Members Portal system called Dance Studio Pro. Payments can be made by ACH (Automatic Check Handling) with no fee OR by Credit Card with an extra fee of 3.5% paid ONLINE through Autopay or the Online Portal.
* We will accept Cash ONLY (Exact Change Only) if there are special needs
Class Try Outs
CURRENT ENROLLMENT STATUS
Tahitian Basics: OPEN
All other Entry Level Classes:
Open Enrollment currently OPEN
Send an email to classinfo@tevakanui.com for info or
Use the Contact Us page and select classinfo
CLASSES THAT ARE OPEN
Just come in before the start of the class and tell a staff member you wish to try out a class*
*It would be helpful if you sent us an email first but it is not mandatory
Bring a Pareo/Sarong if you have one, or we can provide one. Bring Water & possibly a towel
If you try out the class and decide it's just not for you, then the class is free
If you wish to join our membership after taking the class, please get an INFO SHEET with information on how to create an ONLINE ACCOUNT, fill out the top half and leave it with a staff member. Keep the bottom half with the enrollment instructions.
Then just go online and create an account and enroll in Autopay.
Class Atire
CLASS UNIFORM
Hula:
Black t-shirt prefered, Pa'u Skirt which is provided or bring your own
Vahine Toa 
Black t-shirt, tank top, or tube top & Black Pareo*
Mini Keiki, Keiki, Tamahine, Vahine, Competition, and  Basics
Black Sports Bra & Black Pareo
Boys and Tane
Black T-Shirt and loose (Box) Shorts
(In winter you will be allowed to warm-up with a jacket or Tevakanui Shirt on until you are warmed up)
No socks (except during warm-up in Winter)
No Jewelry
Logo wear is sold by our Spokesparent Organization. See the Bulletin Board in the lobby for info and prices.
Yvette George
Yvette George
Yvette Hualani George started Tevakanui with her husband, Henry, in her hometown of Kailua-Kona, HI. There she leads with love and an even greater heart for people. Her dance resume expands to different profiles that have allowed her to share her gifts in places like India, Mexico, Europe, Brazil.
She has won countless awards over the years including 1st place and Overall in various competitions. She currently teaches our Vahine Toa and Basics classses, so if you're trying out dance for the first time… you are sure to be in  good hands. 
Henry George
Henry George
Born in the Cook Islands and raised in New Zealand, Henry always had dreams to build, run and lead a Polynesian dance school. He desired to create an environment where culture & faith meet performing arts.
With responsibility to an  emerging generation, his Father had the honor of naming our dance family – Te Vaka Nui – "The Journey". To which then Henry combined all 3 words to symbolize unity on a voyage. Thus, Tevakanui was born.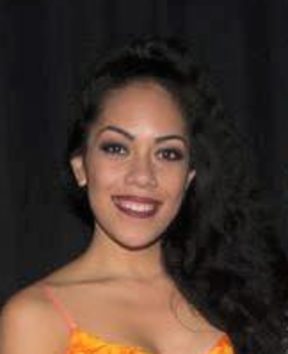 Heu Taumoefolau
Heu Taumoefolau
When you see Tevakanui, you see Heu. She is a Professional Dancer known for her solo Tahitian dance performances at competitions – and in recent years, she has been recognized for her Choreography skills. After all, she comes from a long line of cultural storytellers – as her great-grandfather Peni Tutu'ila Malupo was a Great Punake (Poet) from the Kingdom Island of Tonga.
Heu's love for Polynesian dance, especially 'ori Tahiti (Tahitian dance) originated in Kailua-Kona, Hawaii – first inspired by her mother, and then extended under the instruction of Henry & Yvette George when Tevakanui was established in 2002.
With over 13 Overall Tahitian Dance titles under her belt and having created 9 Productions/Shows, we are grateful that she continues to serve  in the same studio she was student in.
Hokulani Perez
Hokulani Perez
Hokulani started her Journey with Tevakanui in 2008 and went on to teach our Mini-Keiki class (ages 3-5) in 2015. Quickly becoming one of our top dancers, she has earned 5 Overall Tahitian dance titles representing Tevakanui. Now, her role in the studio has expanded to being our Production Team Coordinator.
Steffanee Pojas
Steffanee Pojas
From being a dancer herself, to being a dance mom, and now teaching hula, it has been an incredible journey to watch the growth in Steffanee. She initially came to Tevakanui for her daughter to get to know her culture, but she returned to the stage herself. She teaches remotely from 'Oahu and have Kana & Jovina to lead on the ground.
Ethyna Viloria
Ethyna Viloria
2nd place – Te Fa'a No Te Ori 2021
3rd place – Te Fa'a No Te Ori 2020 
Kaylyn Hartmann
Kaylyn Hartmann
Kaylyn is one of our top dancers with a dance story full of hard work, time and hope. She now teaches our Keiki class (kids ages 6-8) and continues to shine her light with all of us.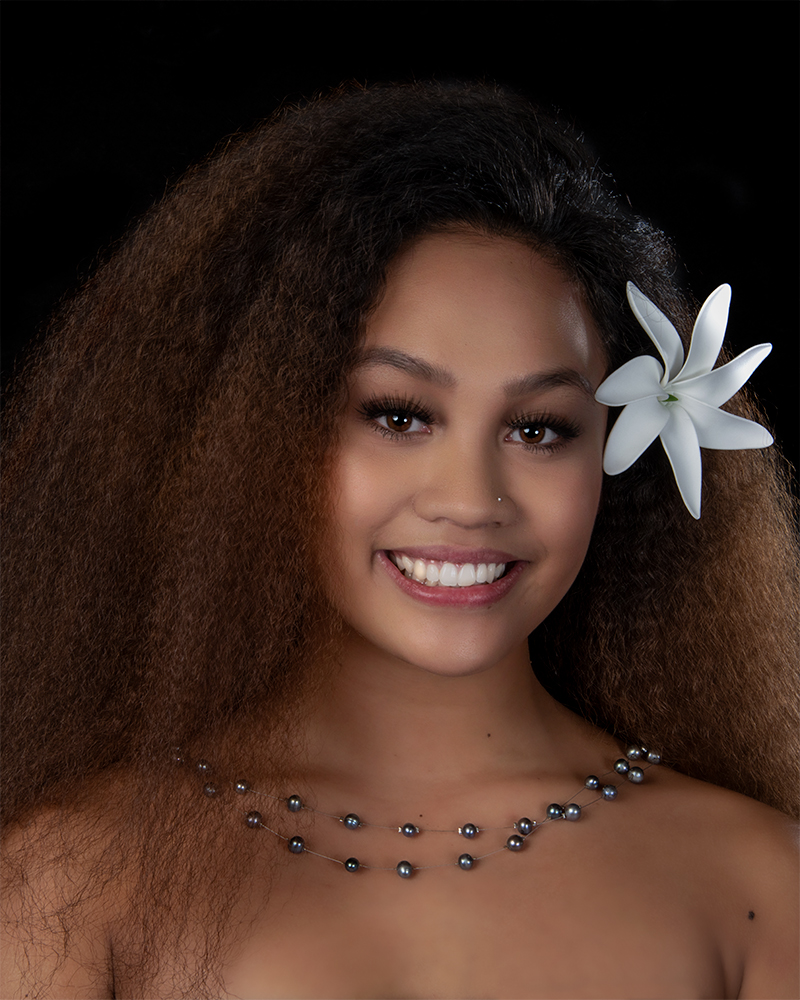 Zsalei Honeygirl Valdez
Zsalei "Honeygirl" Valdez
A lot of our instructors have grown up in the studio and one of them is Honeygirl. She is an amazing dancer and brilliant choreographer. We are so lucky to have her training our Tamahine class. 
Martin Mendiola
Martin Mendiola
Martin started his passion for dancing at a very young age. Having first helped his sister after hula practices at home. Originally from California, he started his journey with us in 2015. Joining our Tane class and quickly attending every class he could. He has moved over to being our Tane instructor but you still might catch him in the other classes participating. He loves to share his passion and knowledge for dance to all our students
Zion Collins
Kana Perez
Kana Perez
Kana is one of our Vahine dancers that also drums, photographs and is the Co-Hula Instructor. 
Jovina Lam Ho
Jovina Lam Ho
She is one of our most trusted individuals and it's crazy to see how quickly she became a studio favorite. Jovina came to Tevakanui as a Dance-Mom when she enrolled her daughter. Then she went back to dance and was also selected to be a Backstage Helper and eventually a Keiki Spokesparent. Now, she is our Costume Designer / Coordinator and serves as the Co-Hula Instructor for our Papa Hula classes. Whenever you need, whatever you need… Jovina will be there!
Naenoa George
Naenoa George
The eldest son of Henry & Yvette George, meet our Lead Drummer – Naenoa George. He started off dancing with our Tane and learning to spin the fire knife, to now an extraordinary performer. 
Gregory Young
Gregory Young
Greg is our Class/Studio Manager and is in charge of all things $ (i.e. Tuition) and management of our Website and Member Portals, which includes billing and collection of funds and all official communications.
Greg also serves as our Official Photographer and Videoographer. He is the the owner and head photographer of Youngaloha Photos and works in cooperation with Tevakanui.